Squires Electric is here to help assist with all your Audio/Visual needs, from wiring and installing a new tv to whole house Audio/Visual solutions. Let Squires Electric bring to your new project the expertise and input you need to get your job done right – the first time! Contact us today!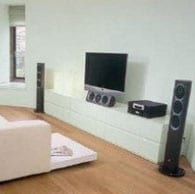 Surround Sound Systems
Love music and movies? Let Squires Electric set up a customized surround sound solution for your room. Fully enjoy your big screen experience with Dolby 5.1 or 7.1 full surround sound.
Theater Rooms
Squires Electric provides homeowners with complete wiring solutions to the logistical challenges of media room layout and systems. Systems can be built with an eye toward reduced energy consumption and ease of use with optional user-friendly touchscreen controllers or other remote controls. Drop-down screens, universal remotes, and turnkey stereo systems set up for your custom home.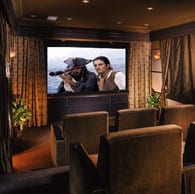 Whole House Audio/Video
Conveniently access any media source from any room in your house, quickly and easily. Speakers in every room provide great sound controlled by remote control, your iPhone or wall mount keypads.
Universal Remote Controls
Tired of having a remote for each stereo component? Try one universal remote, where we program every stereo component and tv into one master remote. Turn on your TV, DVD, stereo and surround sound by pushing one button.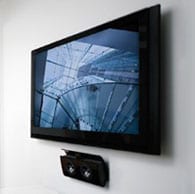 LCD/Plasma TV Wiring and Installation
Have a high end TV that needs a high end installation? Squires Electric brings the experience needed to professionally install your LCD or Plasma TV. We can cut in that new plug, and mount your TV on wall or over your fireplace. We can even provide the TV for your convenience.
Stereo Pre-wiring for New Construction
New construction pre-wiring's cost savings and flexibility can be a great decision for your new house. Squires Electric provides a professional solution to new construction pre-wiring of residential households.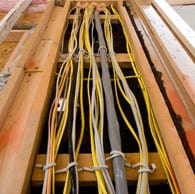 "We really appreciated your responding so quickly to our call."
Thank You!
— Peter Wallmark