Squires Electric is here to serve all of your residential wiring needs, from installing a new dimmer to wiring your new mansion. Let Squires Electric bring to your new project the expertise and input you need to get your job done right the first time. Contact us today!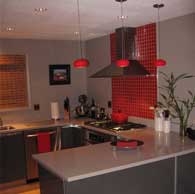 Residential Remodels
From wiring that new light fixture you've always wanted to your next major remodel, Squires Electric is here for all of your residential remodeling needs. We come prepared with the experience and innovative ideas to make your remodel the envy of your neighbors.
Networking, Phone and Cable
Squires Electric brings the experience needed for all of your new construction or remodel low voltage needs.
Phone
Cable
Network (ethernet)
Network hub panels
Speakers
Whole house stereo systems
New Construction
From a spec house to your new palace, Squires Electric has the experience and ideas necessary to wire your new home to perfection.
Backup Generator Systems
Generators with automatic transfer switches or portable cord connected generators, Squires Electric will design and install your new backup generator system so you're ready for that next big storm.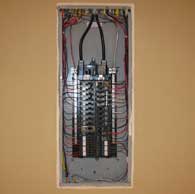 Electric Panel Upgrades
Your electrical panel is the backbone of your homes' electrical system and the last line of defense against most electrical fires. Older breakers don't react and trip as quickly as modern day breakers, making houses with older panels more susceptible to electrical fires that most modern breakers would clear. Have Squires Electric upgrade your electrical panel today and sleep well knowing that your house is protected.
Hot Tub and Pool Wiring
Water, electricity and people don't mix well under the wrong circumstances. The wiring to your new pool or hot tub is very important to get right the first time. Let Squires Electric wire in your new hot tub or pool safely so you can get on to the important part, relaxing.