Squires Electric is here to help assist with all your Voice and Data needs, from phone systems to specialized data networks. Let us enhance your home or office with solutions that accomodate today's communication requirements, while being robust enough to meet future technology needs. Contact us today!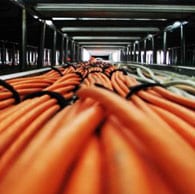 Whole House Networks
Whole House network hub panels provide a convenient location for all your voice, data, and cable needs. Multiple computers, printers, fax machines and other devices anywhere throughout the home can be connected to create a cost-effective home area network that enables users to share files, printers, and more.
Ethernet/RJ45 Networks
Access the internet anywhere in your house on a secure, reliable link. Tired of your wireless signal dropping out? Let Squires Electric build you a hardwired ethernet network internet for rock-solid connectivity.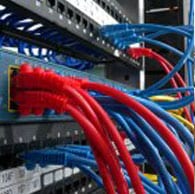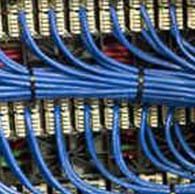 Phone Systems
Efficient and dependable phone systems are critical to business success and to your peace of mind. Squires Electric works with you to set up a system that is customized for your home or office.
Cable Modems and Wireless Data
Is setting up your Cable Modem giving you a headache? Squires Electric can help with a fast, customized networking solution to best meet your needs and provides a direct wireless feed to each of your household devices.
"We really appreciated your responding so quickly to our call."
Thank You!
— Peter Wallmark